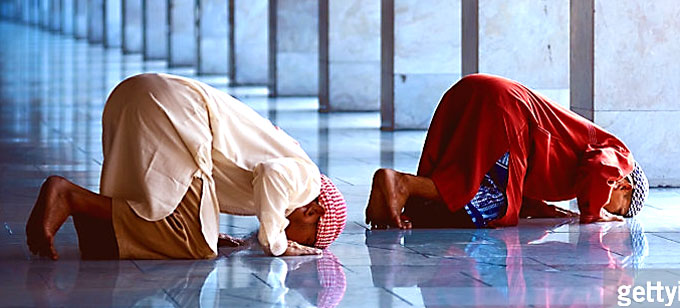 This article was first published on the following source.
WATCH ABOVE: Saskatoon's Muslim community is speaking out about the growing trend of Islamophobia.
Ramadan, one of the holiest months in the Muslim faith, has come and gone for another year.
"It's an opportunity to reflect, it's an opportunity to be thankful," Dr. Joel Schindel, the University of Saskatchewan's Muslim chaplain, said. "It's an opportunity to be a better person."
Fasting ended on Sunday with Eid al-Fitr. Amidst the celebrations there was an undertone of sadness after recent terror attacks around the world, including an assault outside a London mosque; a van swerved into a crowd of worshipers, killing one and injuring many more.
"These are happening in our places of worship, these are happening in our mosques, these are happening during holy months," Schindel said. "It is, unfortunately, becoming frightening and is getting concerning."
The impact of the attacks is being felt in Saskatoon.
"We're a very connected community, even internationally, and it doesn't take much for someone to know someone who could be affected even if it's in a different country," Schindel said.
Schindel adds there are concerns of Islamophobic tension within the city.
"We need to take serious measures, it's an elephant in the room," Asad Shah, a sociology PhD candidate at the University of Saskatchewan, said.
Shah has been studying the trend of Islamophobia and attributes the uptick to recent incidents around the world coupled with a lack of education.
"People think that Muslims are creating perilous societies in Canada, so that myth should be explained," Shah said. "It's a misunderstanding between the Muslim community and the majority community."
A recent report by Statistics Canada said reported hate crimes in Saskatoon were down last year, with two incidents reported per 100,000 people. However, across Canada, reported incidents were up to five percent.
Schindel is calling for more education and dialogue between communities.
"We need to on anything stand together and collaborate and come together and understand our differences and respect our histories but work on things we can collaborate on," Schindel said.
He believes more conversation will lead to a better understanding of the religion.
"Once people understand what mainstream Islam is, which is true Islam, balanced, they understand it's not the same as some of the anti-Muslim rhetoric that's going on."
Read more Articles with CMCO.